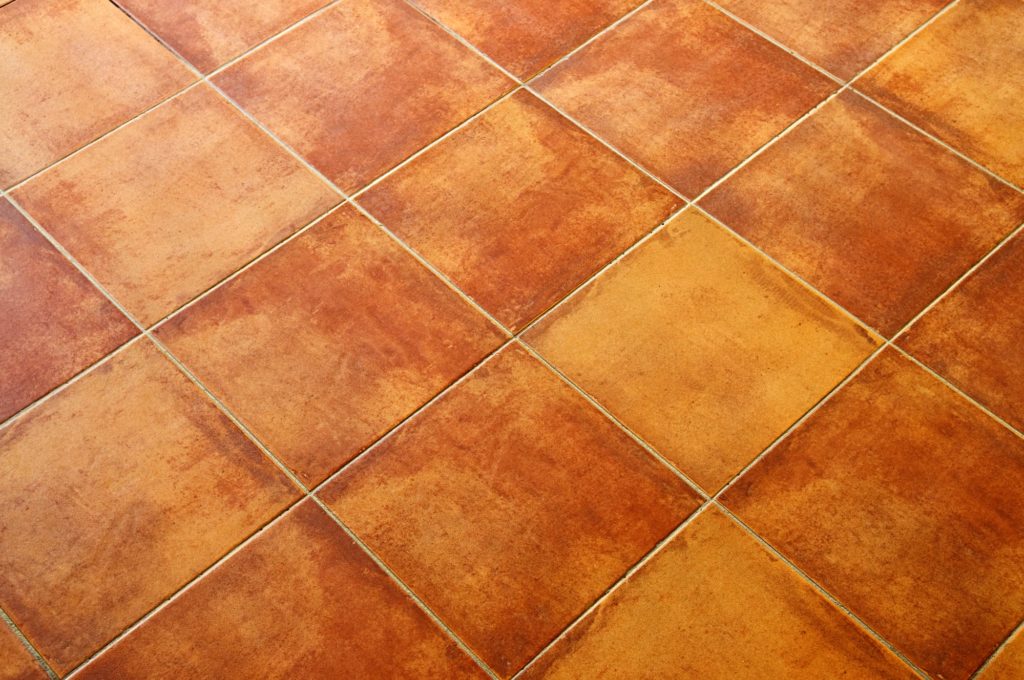 The immense durability and distinctive looks of terracotta tiles are the key reasons why most people love them. These eco-friendly tiles have a striking earthly appearance that inspires an authentic rustic appeal in every space where they are installed. Since the tiles are made from clay, they can also be easily molded in unique shapes and designs for different applications.
One of the aspects of these tiles' durability is their resistance to mold and mildew. The tiles have sealers on the surfaces that prevent the penetration of water and moisture. As a result, mold and mildew or bacteria cannot easily find a home in the tiles. These properties give terracotta tiles an upper hand in kitchen, bathroom and patio flooring.
Terracotta tiles are quite versatile in terms of application since they can be used both indoors and outdoors. Apart from flooring, terracotta tiles are also installed on walls to add a touch of luxury and elegance to spaces. Nevertheless, routine professional terracotta tile cleaning is always recommended to preserve the tiles and keep your spaces looking neat.
Benefits of Routine Terracotta Tile Cleaning
As natural stones, terracotta tiles are incredibly durable and last longer than most building materials. However, they are constantly exposed to a number of risks in the spaces where they are installed and, professional routine terracotta tile cleaning is the best way to take care of them. Here are the main benefits of proper routine terracotta tile cleaning.
Maintain better hygiene and safety standards
Generally, terracotta tiles installed outdoors are the ones considered to bear then greatest risk of accumulated dirt, stains and grime. However, even the terracotta tiles installed indoors can attract these elements as well as germs over time if they are not properly cleaned. If they are left to build up on the surfaces, these elements can impact health risks and accidents.
Professional routine terracotta tile cleaning is not only aimed at removing dirt, stains, grime and germs but, also disinfecting the surfaces so bacteria cannot thrive thereon. That will keep your spaces hygienic and also safe to live and work in. If you run a business, that could significantly boost productivity and attract more customers to your premises.
Preserves the authentic earthly looks of terracotta
It is true that terracotta tiles have sealers to protect them from damage by stubborn stains, dirt and moisture. However, the sealers can also wear out over time, allowing the stains and dirt to change the looks of the tiles. Regular cleaning will keep away all the stains and dirt as well as preserve the sealers. That will no doubt go a long way in preserving the original earthly appearance of your terracotta tiles.
Enables you to detect problems early
If your terracotta tiles are neglected, you will not easily notice whenever they start to develop defects like scratches, cracks and chips. That could be very costly in terms of maintenance and repairs. Sometimes, you may even be forced to replace the tiles indefinitely. One of the key steps in professional routine terracotta cleaning is a proper inspection of the tiles to determine signs of damage. As a result, you will always be able to know whenever the tiles start to experience defects for immediate resolutions.
Hire Professional Terracotta Tile Cleaning Singapore
Professional routine terracotta tile cleaning is the best way to preserving the beauty and longevity of the tiles. However, cleaning terracotta tiles is not always as simple as it may seem. It requires expertise, special cleaning equipment and products as well as time, which you can hardly come by. Instead of neglecting the tiles or struggling with the tasks on your own, let our company provide professional routine terracotta tile cleaning service.
At Polishing Singapore, we are conversant with the fact that every space is unique. As such, we focus on tailor made terracotta tile cleaning service, which is administered in accordance with your needs and preferences. We use organic stone cleaners that are proven harsh on dirt, grime, stains and germs but, quite safe on terracotta tiles and the environment. With us, you can always choose when and how the cleaning for your terracotta tiles should be performed.
Get in touch with us today for professional routine terracotta tile cleaning service Singapore.