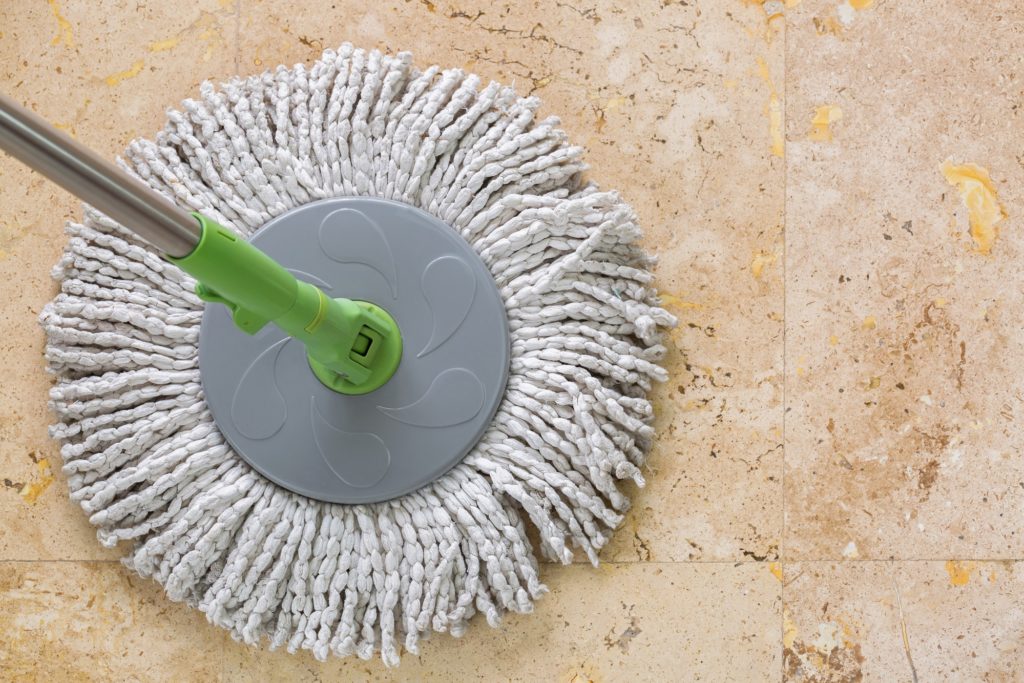 Granite is a popular prestigious building material used on quite a number of residential and commercial buildings across Singapore today. Compared to other natural stones like marble, granite has outstanding durability that enables it to last for many years without the need for frequent repairs. Granite is commonly used in flooring, wall panels, countertops, paving, bathrooms and shower areas among others.
Apart from the durability of granite, it also has an authentic beauty that infuses a strong sense of class and luxury in every space. It comes in various shades and styles for a wide range of applications in both living and work areas. Besides, this natural stone is also water resistant, which makes it ideal for water prone areas like shower areas and kitchens. Granite installations can significantly improve the overall value of your property.
While granite offers several perks, it is also subject to various forms of damage and normal wear. Regular professional granite maintenance is the most effective way to protecting your granite installations from such threats.
Why Perform Regular Granite Maintenance
Whether granite is used indoors or outdoors, there are numerous risks that the material is constantly exposed to. The primary objective of granite maintenance is to preserve the natural qualities of the material over time. The following are the main reasons why it is important to perform regular professional granite maintenance.
Early detection and resolution of imperfections
Granite is undoubtedly strong but, it can experience scratches, etching and cracks from repetitive foot traffic and other activities. Sometimes, the material can also experience damage from the environment over time. Since these imperfections usually start small, you can never detect them easily if the granite is neglected.
Regular granite maintenance entails a thorough inspection of the granite installations to determine any signs of damage and wear. In case imperfections are detected, stone experts will properly fix them on the spot. That will prevent further damage, thereby enhancing the lifespan of your granite floors, walls, countertops and shower areas.
Preserve the natural appearance of granite
Even if the granite is installed in an area that receives low traffic and activity, the material can also collect stains and dirt from the spaces. Without regular maintenance, these elements can quickly accumulate, making the granite to look dull and old. Professional granite maintenance also involves proper granite cleaning and stain treatment to effectively remove all the dirt and stubborn stains. That will enable the granite to maintain its natural beauty and luxurious appeal.
Saves you money
Regular professional granite maintenance can also save you money in many ways. Through the early detection and repair of surface imperfections, you will be able to avoid constant expensive repairs or replacement of the granite. Whenever your granite is kept clean and free of stains, you will not need to buy any costly stone cleaning and stain treatment products. In fact, even the cleaning routine will be quite simple with just a soft wipe and mild soap.
Hire Professional Granite Maintenance Service Singapore
To ensure that your granite is accorded the best care and maintenance, you need a stone expert to handle the procedures. And, Polishing Singapore is the professional that you can trust to deliver reliable and custom maintenance for all your granite surfaces. We offer professional granite maintenance service for granite floors, walls, countertops, vanity tops, bathrooms, pavements and other surfaces.
We understand the various risks that granite is usually exposed to in both living and work environments. Our stone experts are armed with proper training, experience and the best granite maintenance tools to effectively preserve the natural qualities of the material in every environment. We emphasize comprehensive granite maintenance service that includes restoration, repair, cleaning, polishing and resealing.
Whenever you hire our company for granite maintenance, our experts will first carryout a proper assessment of the surfaces. This procedure enables us to detect all the signs of imperfections so they are fixed on time. Besides, we will also clean the granite using organic products. The cleaning also entails stain treatment to eliminate stubborn stains from the surfaces. The surfaces will also be polished to unleash the natural lustre of granite. Our experts can also re-seal the surfaces for extra protection.
Get in touch with us today for professional granite maintenance service Singapore.