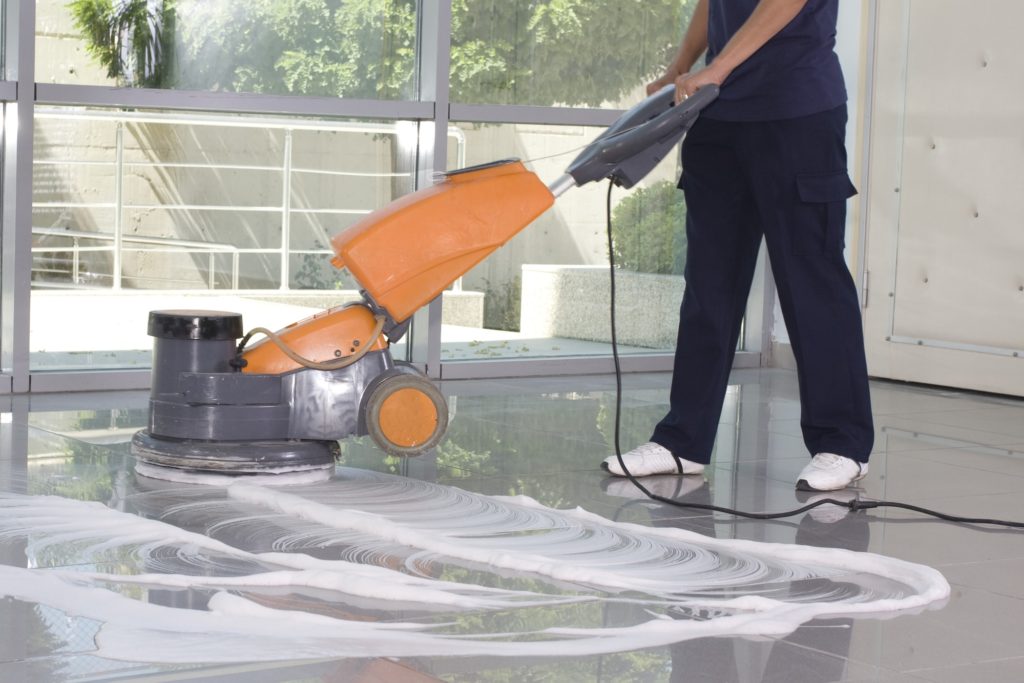 Compared to most types of stones used in building, terrazzo is more economical both in terms of initial installation and long term maintenance. But, that is not the only reason why many people continue to use terrazzo on their building projects. The superb durability of terrazzo is one of the primary reasons why the material has continued to dominate a wide range of residential and commercial construction projects over the years.
Due to its resilience, terrazzo is notable for outstanding performance in high traffic spaces. Besides, this material also offers endless opportunities when it comes to architecture and design. Whether it is used independently or combined with aggregates, terrazzo always has a unique attractive appeal that surely makes every space to stand out. Many people also love the material because it is eco-friendly and low maintenance.
If you are looking for a functional flooring material with outstanding design benefits then terrazzo is a great pick. The material is also popularly used on wall panels and staircases. However, terrazzo also requires regular and proper care in order to remain resilient and beautiful over time. Professional routine terrazzo cleaning is one of the best ways to preserving the surfaces in top notch condition.
Benefits of Regular Terrazzo Cleaning
Cleaning is as a daily routine in every home, office or business space. But, the lasting resilience and beauty of terrazzo can sometimes make people think that terrazzo surfaces do not require regular cleaning. Well, that is a very wrong assumption that could only cost you more in terms of home repairs, maintenance and safety of the building. The following are the main reasons for regular professional terrazzo cleaning.
Improves the appearance of the surfaces
Terrazzo is highly durable and can withstand staining for many years. However, harsh chemical spills, grime and accumulated dirt can easily penetrate the surfaces. A build up of grime, dirt and stains can easily harm the surface protection, thereby impacting quick wear and tear. On the other hand, they can also leave hazy marks on the surfaces. Sometimes, using the wrong cleaning solutions on terrazzo can also cause discoloration.
Professional terrazzo cleaning is conducted using organic solutions and custom treatments that are proven effective in removing dirt, grime and stubborn stains. That will significantly improve the overall appeal of your terrazzo flooring, walls and staircases.
Enhances hygiene and safety
Although the unique designs of terrazzo flooring leaves no room for dirt and germs to hide, defects like cracks can make the surfaces vulnerable to such risks. Proper regular cleaning will ensure that all the surfaces are effectively disinfected so that germs cannot find it safe to hide in the cracks. Cleaning also eliminates loose dirt and liquid spills that could cause accidents and health risks. As a result, you will be able to enjoy living and working in a more hygienic and safe environment.
Saves you money
Proper terrazzo cleaning also involves inspection of the surfaces for defects or imperfections. Conducting regular cleaning will enable you to determine signs of problems like cracks and have them fixed before any serious damage is done. Depending on the issues and the condition of the flooring, you can opt for terrazzo repair, maintenance or restoration service.
Hire Professional Terrazzo Cleaning Service Singapore
Professional terrazzo cleaning is the best way to improving the appearance of the surfaces and, ensuring better safety and hygiene across your spaces. Polishing Singapore is the professional that you can always rely on for proper and regular terrazzo cleaning service Singapore. We serve a huge clientele base in Singapore including residential buildings, offices, hospitals, schools, businesses as well as industrial buildings.
Owing to the unique architectural and design options that terrazzo offers, cleaning is usually very challenging to most home owners and businesses. At Polishing Singapore, we have trained and experienced stone cleaners as well as quality cleaning products that guarantee the best results in every project. We understand the safest and most efficient terrazzo cleaning approaches for terrazzo floors, stairs and wall panels.
Our company emphasizes all-round routine terrazzo cleaning service that will preserve the overall appeal of the surfaces while also keeping your spaces safe and hygienic. We can schedule the cleaning for daily, weekly or on any other schedule that is convenient with you. Get in touch with us today for professional terrazzo cleaning service Singapore.