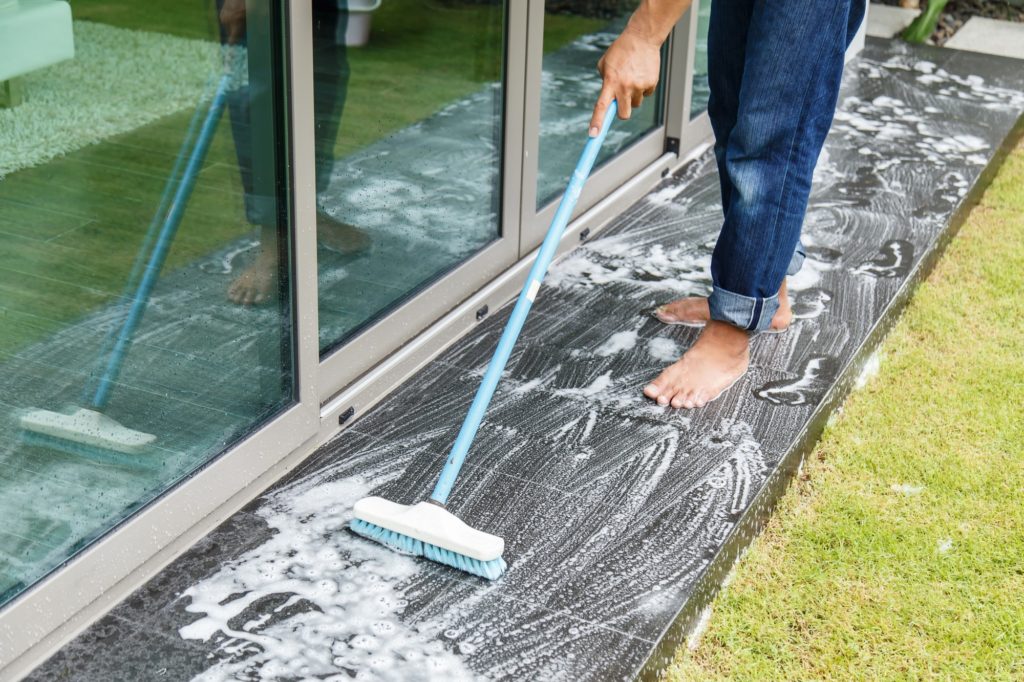 Granite is undoubtedly one of the most luxurious building materials used on flooring, wall panels, countertops, vanity tops and sculptures among other areas. Granite constructions are not only highly resilient but, also very prestigious. That is attributed to the outstanding durability and natural beauty of granite. The stones come in unique extravagant styles that impact a rich twist of luxury in every space.
Although granite is still among the highly priced building materials, it is becoming quite popular on most residential and commercial establishments in Singapore today. After spending so much money installing granite in your building, it is just in order that you give it the best care. Regular granite cleaning is an essential care procedure that must be performed to preserve the stones in great condition over time.
Why Do Routine Granite Cleaning
Due to the renowned resilience and aesthetics of granite, most people usually see no reason to regularly clean the surfaces. However, that only puts the granite at greater risks of damage and quick wear. The following are the main reasons why it is always necessary to conduct proper routine granite cleaning.
Remove stains, grime and dirt
Whether you have granite floors, walls, countertops or vanity tops, they often collect a lot of dirt, grime and stains from the people using the building as well as the environment. If these elements are not effectively eliminated, they can quickly accumulate and harm the integrity of your granite surfaces.
These elements will make the granite surfaces untidy. They could also make the granite to age faster if left to sit on the surfaces for long. Proper routine granite cleaning will ensure that all the stains, dirt and grime are eliminated from the surfaces, leaving them spotless and looking great.
Maintain hygiene
Apart from stains and grime, neglected granite can also harbour bacteria, other germs and allergens. These could cause serious health and safety threats on your living and work spaces. Professional granite cleaning is done using organic products that are safe to the material but, very harsh on germs. Routine granite cleaning will disinfect the surfaces to kill the existing germs and also create conditions unsafe for their breeding. That will ensure better health and safety standards across your home.
Improve the appearance of granite
If stains, grime and dirt are left to build up on the surfaces of granite, they can easily fade out the natural beauty of material, making it to look aged. The build-up can also impact quick wear and tear to the granite. Regular and effective granite cleaning will erase the build-up, thereby allowing the natural beauty of granite to effortlessly show. The improved appearance will also go a long way in enhancing the look and feel of your spaces.
Prompt identification of defects
If the granite is left unattended, you can hardly know when it starts to experience signs of damage like scratches, etching and cracks. Regular cleaning will enable you to easily identify signs of damage on the surfaces whenever they occur for immediate repair.
Hire Professional Granite Cleaning Service Singapore
The only way to experience all the benefits of granite cleaning discussed above is through hiring professional granite cleaning service. Polishing Singapore is the professional that you can trust for the ultimate granite cleaning solutions Singapore. We guarantee quality workmanship for cleaning granite floors, walls, countertops, vanity tops, shower areas and pavements in homes and public spaces.
We understand the unique properties of granite and, also have many years' experience in granite cleaning, which enables us to deliver custom services for the best results. Our company uses organic stone cleaning products that are safe on granite as well as the environment. The cleaning products that we use are proven highly efficient and effective for removing dirt, grime, stains and germs from all kinds of granite surfaces.
In case your granite surfaces have stubborn stains that do not seem to come off, we can also provide custom stain treatment. That is done using specialized tools and cleaning products that will surely leave the surfaces spotless and unleash the authentic shine of granite. Depending on the condition of the granite and your expectations, we can also perform other additional cleaning procedures.
Get in touch with us today for professional granite cleaning service Singapore.