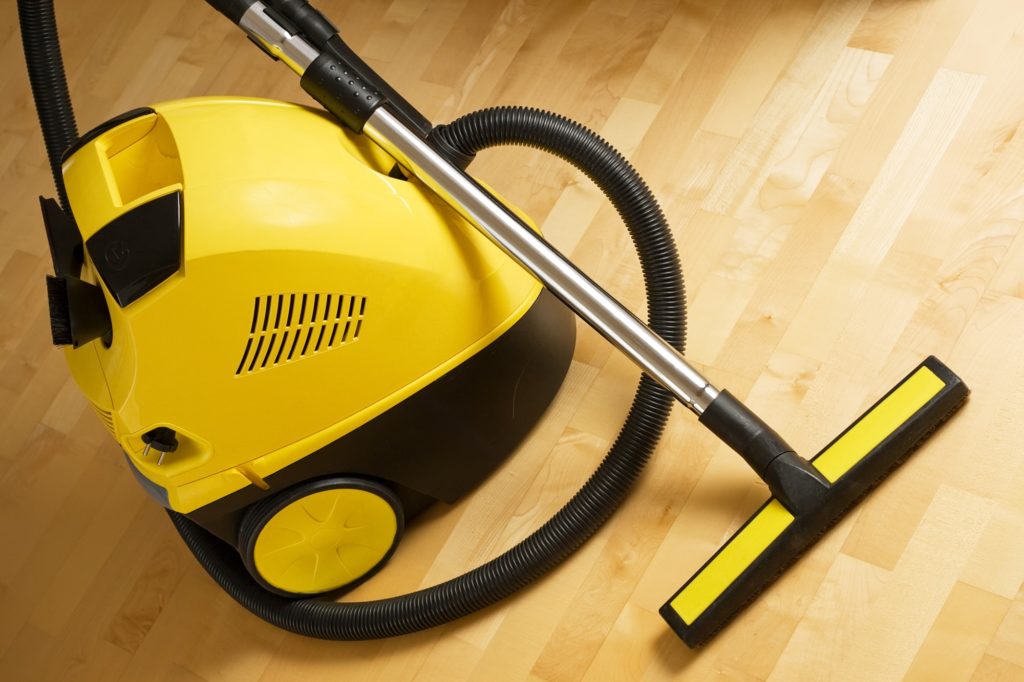 Parquet is one of the most resilient flooring materials installed on both residential and commercial buildings. Parquet floors imitate the looks of solid wooden floors, which give them an authentic sense of beauty. Although some consider them to be mostly suitable for contemporary and traditional décor, parquet floors are quote versatile and, also effortlessly complement several other styles.
The durability of parquet is the primary reason why most people install this flooring material. The flooring is made of layers of wood, which are very stable and can effectively withstand the impact of consistent foot traffic for a longer period of time. Besides, the surfaces of parquet are also enhanced with a wear layer that prevents the flooring from defects like scratches, stains and moisture damage.
Parquet floors are mainly designed with geometric patterns that exhibit the looks of real hardwood floors. That enables them to infuse unique elegance and charm into every space where parquet is installed. In order to preserve these attributes, it is critical that you know how to take proper care of parquet floors. Regular professional parquet floor cleaning is the best step towards preserving the flooring in top notch condition.
Benefits of Regular Parquet Floor Cleaning
Parquet is indeed highly durable and beautiful but, it is also subject to normal wear and tear. Failing to properly clean the floors regularly can contribute to the quick weathering of the material. The lack of professional routine cleaning for your parquet floors can expose them to a series of risks. The following are the main reasons why you should perform regular professional parquet floor cleaning.
Keeps away dirt, germs and allergens
The surfaces of parquet floors are usually enhanced with a protective layer but, the flooring can still accumulate dirt particles, grime, stains, bacteria and allergens if they are not properly cleaned. In case the floors are installed in areas prone to water, lack of cleaning can also attract mold and mildew. These elements will not only change the appearance of the floors but, also create health and safety risks to the occupants of the building.
Regular professional parquet floor cleaning will ensure that the floors are properly swept, vacuumed, mopped and disinfected to keep away dirt, grime, stains, germs and allergens. That will improve the appearance of your parquet floors while also keeping your spaces hygienic and safe at all times.
Extends the lifespan of parquet floors
Without proper routine cleaning for parquet floors, they will accumulate dirt, stains, bacteria and moisture. Lingering dirt on the surfaces can cause scratches and chips, thereby weakening the wear layer. Besides, stubborn stains, especially those impacted by harsh chemicals can also weather the protective layer much faster. Bacteria and moisture can also penetrate the floors, resulting in quick wear and tear.
By conducting regular professional parquet floor cleaning, you will be able to eliminate all the above elements of damage from your floors. That will enable you to keep the floors in great condition over time without the hassles of frequent repairs. In fact, parquet floor cleaning experts will also assist you with the early detection of problems so that they are effectively addressed on time.
Hire Professional Parquet Floor Cleaning Service Singapore
Unlike most common flooring materials, taking the best care of parquet floors can be a great challenge to man y home owners and businesses. Without a proper understanding of the right cleaning techniques and products for parquet floors, you could end up causing significant damage to your floors. Instead of taking the chances, simply let Polishing Singapore take charge of your parquet floor cleaning needs.
Our company specializes in professional parquet floor cleaning service for both residential and commercial buildings. We understand the value of proper routine cleaning for parquet floors and, always guarantee quality workmanship that will not only improve the appearance and lifespan of the floors but, also keep your spaces hygienic and safe throughout. Since every space is unique, we emphasize custom parquet floor cleaning service.
Our parquet floor cleaning service entails a series of procedures that will be administered based on the condition of the floor and, your needs. Apart from vacuuming, sweeping and mopping and stain treatment, we can also deliver other additional cleaning procedures at your request. Get in touch with us today for professional parquet floor cleaning service Singapore.