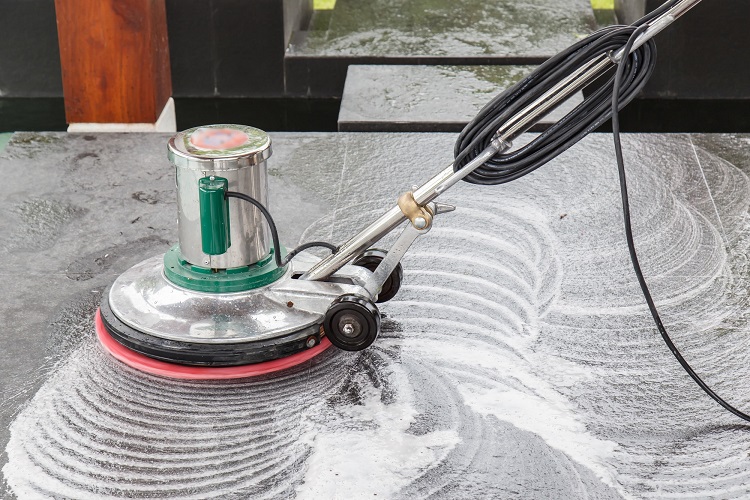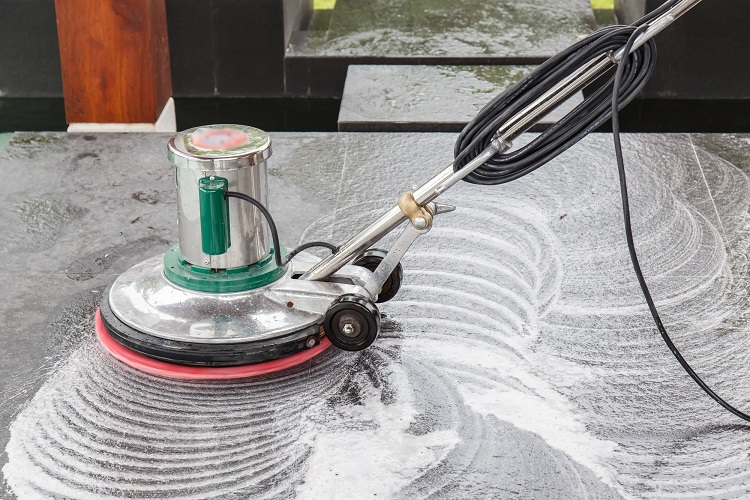 Marble is a renowned construction and decoration material used in homes, office and business spaces. This unique natural stone has a striking authentic feel that infuses a sense of elegance in every space. Mainly used on floors, walls and countertops, marble is highly durable and can effectively withstand the impacts of traffic and weather over time. Besides, it also comes in numerous color and design options for every space.
Compared to most types of natural stones, marble is quite expensive. As a result, it is very important that you know how to take great care of the one that you have. Without proper care, marble can easily succumb to a wide range of defects including scratches, stains, chipping and others. If these threats are not effectively addressed on time, you may end up replacing the marble at very high costs.
To preserve the looks and durability of marble surfaces, Polishing Singapore offers comprehensive marble polishing services. We specialize in a wide range of marble polishing services to enable you get the best treatments for all your marble walls, floors and countertops under one roof. That will not only ensure greater convenience but, could also save you a lot of money in the long term.
Our marble polishing services
Regardless of where the marble is used on your building, the material usually weathers with time. As a result, the surfaces will start to become rough or uneven. Besides, the shine will also start to wear out, badly impacting the appearance of the surfaces. The best treatment that can help to revive the surfaces from such defects is marble repolishing.
The process is aimed at increasing the density and resilience of the surfaces while also reviving their aesthetics. Our professional marble repolishing service will also keep the surfaces clean and shiny, thereby making your spaces attractive and comfortable. With this service, you will also not need to conduct frequent maintenance.
For many years now, marble has continued to outshine several building materials. That is mainly because of its outstanding resilience and timeless appeal. However, marble also wears out after a series of repetitive traffic and marks left on the surfaces. Instead of replacing the material, restoration is the best treatment to revive the appeal of the surfaces.
At Polishing Singapore, we specialize in professional marble restoration services. Our company guarantees a custom service that will not only remove the surface defects but, also give the marble a new protective finish. This procedure will also enable you to easily avoid the financial stress of frequent floor maintenance.
The distinctive and exquisite patterns of marble are among the key reasons why they continue to grace many living and work spaces. They have a natural sense of beauty that instantly sets every space apart. However, all these qualities can be gradually lost without proper cleaning. Unlike other stones, marble is very sensitive material with strict cleaning procedures.
Without knowing the right cleaning products and techniques for marble, you can easily ruin the surfaces. Instead of taking such risks, let our professionals provide custom marble cleaning for your floors, walls and countertops. We use natural cleaning products proven to revive the appearance of marble without any side effects.
Marble is undoubtedly one of the most durable but, also a porous material. As such, it can easily experience damage from weather and environmental elements like humidity and heat. Under such conditions, the material may experience cracks and start to break if not fixed immediately. Besides, marble is also prone to stains and etching that make the surfaces to look untidy and old.
In case you notice any signs of cracks, chips or scratches on your marble surfaces, simply talk to us for professional marble repair. We provide tailor made repair solutions for marble floors, walls and countertops. Our marble repair service emphasizes fixing cracks, chips, stains, scratches and other complex defects to revive the aesthetic appeal and resilience of the precious stones.
The luxurious and long lasting qualities of marble make it an incredible flooring option for many homeowners. In places like Singapore that experience constantly humid weather, marble also helps with the cooling of spaces since it has the ability to quickly dissipate heat. However, you can only experience the benefits of this material with regular care and maintenance.
Considering marble is mainly used on floors, walls and countertops, the surfaces are constantly exposed to various threats including traffic marks, scratches and stains among others. The best way to making sure that these threats are eliminated before they cause significant damage to the surfaces is through our professional marble care and maintenance.
Hire Reliable Marble Polishing Service Singapore
Due to the intricate beauty, versatility, durability and timelessness of marble, it does not come very cheap. As such, it is critical that the marble surfaces in your home or office are accorded the best care to preserve the unique qualities of the material. As hinted above, taking proper care of marble flooring, walls and countertops requires a series of procedures that should only be done by a stone expert.
Polishing Singapore is the professional in marble polishing Singapore that you should engage to preserve all your marble surfaces in top notch condition. After a thorough examination of the surfaces, we will recommend and, also provide tailor made marble polishing solutions. Our service primarily emphasizes reviving the appearance of your marble surfaces and extending their lifespan.
We guarantee the following.
Our company operates on the basis of professionalism and transparency. Whenever you hire Polishing Singapore for marble polishing service, our specialists will first visit your home to inspect the surfaces. Based on the condition of the marble and your needs, we will recommend the most suitable procedures and, also discuss the related costs so that you know what to expect beforehand.
In every project, we pursue unique approaches that guarantee the best results without any financial burden. Talk to us today for reliable marble polishing service Singapore.