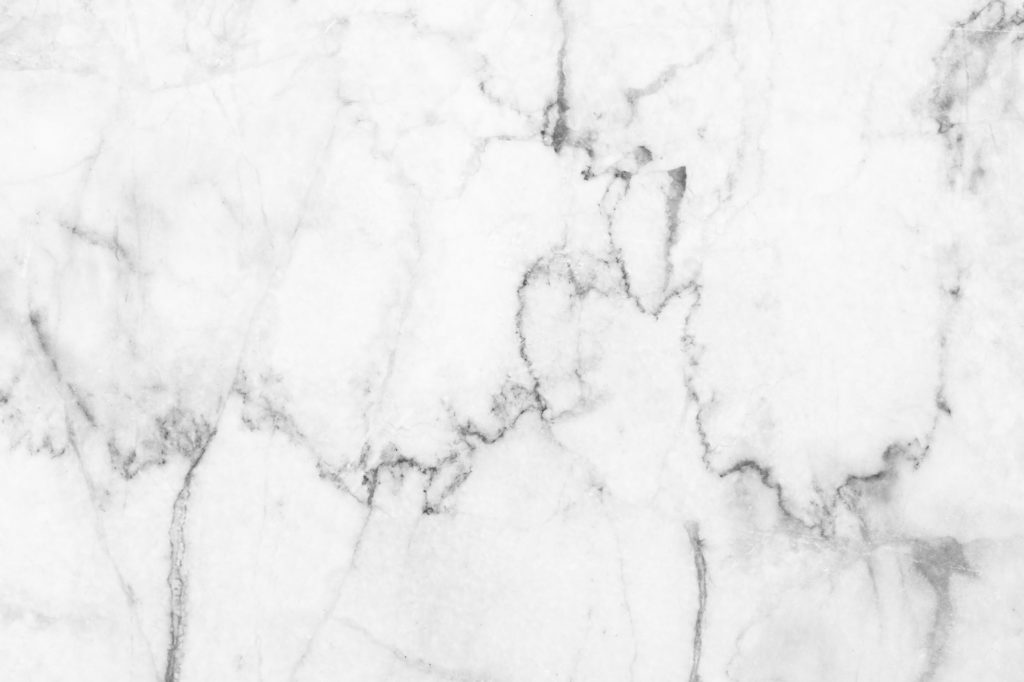 Marble is created through the crystallization of natural stones after passing through intense heat and pressure. The process results into highly durable and compact stones with a luxurious luster that can withstand various forms of damage for many years. Besides, marble has a unique geological composition that gives it an authentic timeless beauty.
Apart from just the exceptional aesthetics and durability of marble, it also has a cooling effect that ensures greater comfort in humid spaces. It's soft and smooth texture also adds to the comfort of marble. These are the main properties that make marble so versatile. The material is installed on floors, countertops, walls, tabletops, vanity tops, and furniture among others.
Why Conduct Marble Care & Maintenance
Although marble is considered to be more resilient and beautiful than most natural stones, it is also vulnerable to a lot of threats in the spaces where it is installed. In case these threats are not properly identified and resolved, you could end up replacing all the marble surfaces. Regular professional marble care and maintenance is the answer to all that. Here's why you should conduct proper and regular marble care and maintenance.
Preserve the aesthetics of the surfaces
Whether it is installed on floors, walls, vanity tops, countertops or furniture, marble has a delicate appearance that can be easily ruined by imperfections like scratches, etching, stains, intense heat and abrasions. Regular marble care and maintenance will ensure that all these defects are effectively eliminated as soon as they occur, thereby keeping the surfaces looking great over time.
Improve resilience
Although marble can withstand different forms of damage, repetitive foot traffic, accumulated stubborn stains and scratches can quickly wear out the surfaces. These defects can gradually weaken the protective layers of marble, making them highly vulnerable to damage. With proper marble care and maintenance, such threats can be determined and fixed on time, thereby enhancing the integrity of the surfaces for longevity.
Avoid high costs of recurring marble repair works and replacement
If your marble surfaces are neglected, the problems cited above can develop over time, causing serious damage. In such instances, the only options that you will be left with are either repair or replacement, which can be very expensive. By engaging our professionals for scheduled marble care and maintenance, we will be able to detect potential issues and have them fixed on time.
Consistent marble care and maintenance will keep the surfaces in proper condition all year round. As a result, you will never have to worry about frequent marble repair works or replacement. That could save you a lot of money in the long term.
Hire Professional Marble Care and Maintenance Service Singapore
In case you are looking for a professional to conduct proper care and maintenance on your marble surfaces, Polishing Singapore is the expert to engage. We specialize in comprehensive marble care and maintenance that covers marble floors, walls, countertops, tabletops, vanity tops, furniture and up stands in both homes and public spaces.
As the professionals in marble care and maintenance, we perform a wide range of procedures aimed at preserving the beauty, strength and overall appeal of marble. Our goal is to make sure that you continuously enjoy all the unique natural qualities of marble in your spaces. The main procedures that we perform in marble care and maintenance include cleaning, fixing minor imperfections and sealing the surfaces.
Whenever you hire our company for marble care and maintenance, our experts will first visit your home to thoroughly inspect the surfaces and spaces where they are used. The particular care and maintenance procedures and frequency of doing them will depend on the condition of the marble, spaces where they are installed and your expectations. Nevertheless, there are basic care and maintenance procedures that we offer in every project.
Our experts will properly clean the surfaces through sweeping, dusting, vacuuming and mopping. The cleaning is done using soft materials and organic cleaning products that will effectively remove all the stubborn stains, dirt, grime and bacteria. Besides, we will also properly eliminate the minor surface defects like etching, scratches and foot marks. Finally, our stone experts will also apply stone sealants to protect the surfaces from quick wear.
Talk to us today for professional marble care and maintenance service Singapore.