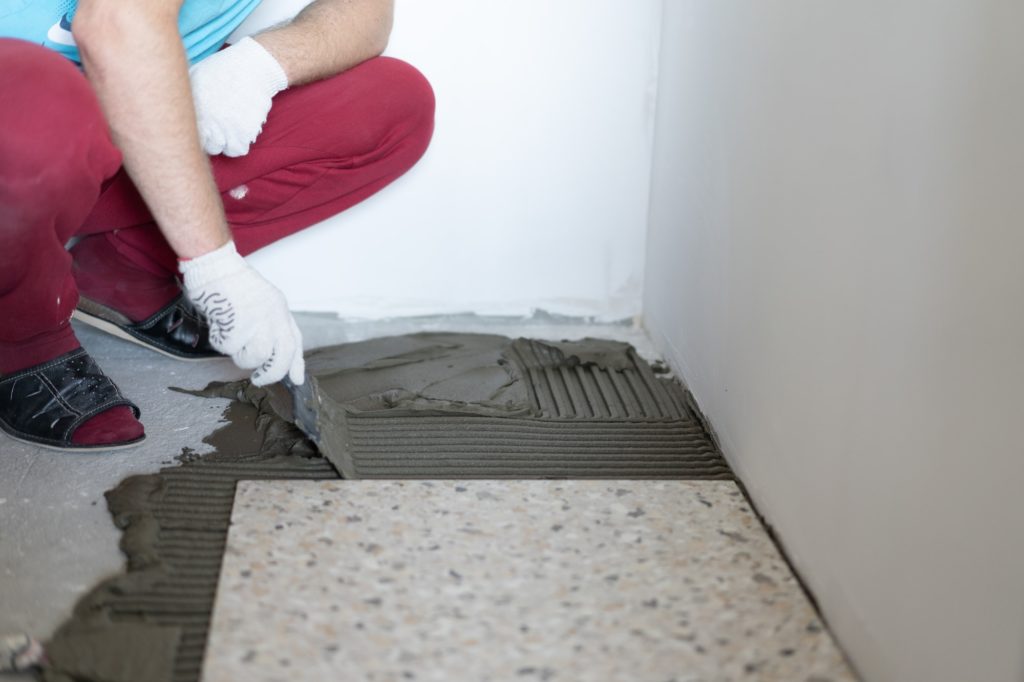 Terrazzo is undoubtedly one of the most durable building materials, which has been used for centuries. Over the years, terrazzo has retained a top spot in many construction projects including flooring, walls, stairs and other areas. Due to the outstanding durability of terrazzo, it is often installed on high impact areas including schools, airports, hospitals, commercial buildings and other public spaces.
Terrazzo also creates highly durable and beautiful surfaces in homes and office spaces. The material also offers innumerable design options with unique styles and colours for every space. Due to the infinite combinations and hues of terrazzo, it is quite versatile in terms of applications. Whether it is used on the floors, walls or stairs, terrazzo always delivers incredible functional and aesthetic value.
Although many consider terrazzo to be a low cost building material, having terrazzo on your building is a milestone to be proud of. However, the most challenging part in using terrazzo is taking care of it. Similar to other stone materials, terrazzo can also succumb to different kinds of damage. The general rule is to always make sure that any signs of terrazzo damage are fixed by a professional as soon as they are detected.
Benefits of Terrazzo Repair
Considering the profound resilience and lasting beauty of terrazzo, it is easy to forget about repairs. But, doing so could only put the material and your entire building at greater risks of irreparable damage. Proper and prompt terrazzo repair is always recommended to preserve the integrity of the material and, the buildings where they are installed too. Check out the benefits of professional terrazzo repair below.
Seals off holes and cracks on terrazzo
There are various forms of damage that can be experienced on terrazzo. These defects can result from wrong installation, accidents and normal wear. Holes can result from dents caused by sharp objects or consistent surface abrasions. Cracks on the other hand, usually result from the natural expansion and contraction of terrazzo over time. Cracks can also form at the intersections of the floors and walls. Poor installation can also impact cracks on terrazzo.
The primary objective of terrazzo repair is to fix any signs of holes and cracks on the surfaces to prevent further damage. Covering the cracks will also go a long way in enhancing the longevity of terrazzo as well as safety on the building.
Improved surface protection
Generally, polished and sealed terrazzo is non-porous, which ensures better resistance to damage by water, liquid spills and stains. However, the sealer can weather with time, making the terrazzo vulnerable to different kinds of damage. Through professional repair, our experts can apply lasting sealers to give the surfaces added protection. That will give the material an enhanced appeal and longer lifespan.
Saves you money
Whenever signs of holes, cracks and even discoloration are detected on terrazzo, most people rush into finding replacements. However, that can be very costly. Professional terrazzo repair can effectively resolve a wide range of common and complex issues at a fraction of the costs. With prompt professional terrazzo repair, you will also be able to avoid expensive maintenance procedures.
Hire Professional Terrazzo Repair Service Singapore
Now that you know the benefits of terrazzo repair, it is important that you find an expert that can deliver quality workmanship. At Polishing Singapore, we are the stone experts Singapore that you should engage for professional terrazzo repair service. We offer custom terrazzo repair for all sizes and designs of terrazzo floors, wall panels and stairs. Our company serves various residential buildings, offices, schools, hospitals and businesses across Singapore.
We are confident in our ability to deliver tailor made terrazzo repair solutions because of our expertise, experience and the innovative technologies that we apply in our work. We emphasize comprehensive terrazzo repair service that not only covers the fixing of surface defects but, improving the overall functionality and aesthetics of the material. Depending on the condition of the floors or walls and your expectations, we will deliver a custom terrazzo repair service that guarantees only the best results.
Our goal is to make sure that you can continue enjoying the unique qualities of terrazzo on your spaces for many more years to come. Talk to us today for reliable and affordable terrazzo repair service Singapore.