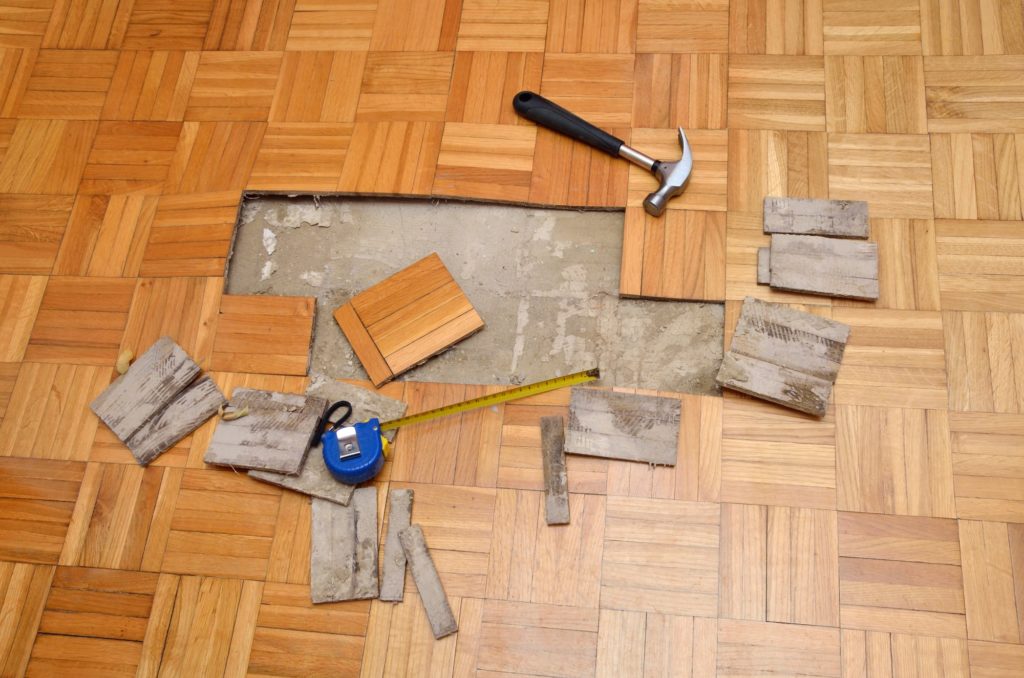 Parquet is a renowned wooden flooring installed in a wide range of living and work spaces. A majority of people love parquet floors because of their durability and longevity. Parquet is accorded a detailed construction that creates stable and strong flooring, which can withstand the impacts of continuous foot traffic for many years. The surfaces are cushioned with a wear layer that also enhances resistance to various forms of surface defects.
The outstanding aesthetics of parquet floors is another significant reason why they are increasingly becoming popular in many homes and commercial spaces today. Parquet is made from wood, which gives the flooring an authentic classic look. The wooden imitations of parquet floors also inspire a warm and luxurious sensation across the spaces where they are installed. Regardless of the spaces, parquet floors always stand out.
Parquet floors can offer innumerable functional and decorative benefits in both living and work spaces. Despite the impressive qualities of parquet, it also weathers with time. Without proper care, parquet floors can wear out much faster, resulting in huge losses. Professional parquet floor restoration is the best way through which you can easily avoid such threats and, also uphold the integrity of your floors and property.
Why Restore Parquet Floors?
A majority of people often think that floor restoration is an expensive venture that is only meant for high end flooring materials like granite and marble. The truth is that even parquet flooring requires restoration to revive their faded looks. The following are the main reasons why you should consider hiring professional parquet floor restoration.
Keep the floors clean and safe
Thorough floor cleaning is one of the main procedures conducted during parquet floor restoration. Over time, the floors collect different kinds of dirt, stains, germs and allergens from the occupants of the buildings and the environment. The primary goal of parquet floor restoration is to rid the surfaces of all elements of dirt, stains, germs and contaminants, thereby keeping your spaces clean and safe for all users. Professional restoration will significantly improve the appearance of the floors, ensuring attractive and comfortable spaces.
Address minor flooring issues
Although parquet flooring is known to have a long service life, there are various kinds of problems that can easily wear out the floors much faster. The most common minor parquet floor issues include scratches, chips and cracks. Sometimes, the floors can also experience stubborn stains that cannot be effectively eliminated with common cleaning techniques. Parquet restoration professionals have the expertise and tools to also properly diagnose and fix all kinds of minor parquet flooring issues. For major floor problems, you may want to engage an expert in parquet floor repair. 
Avoid costly floor repairs, maintenance and replacement
Professional parquet floor restoration is the most cost-effective alternative to expensive floor repairs, maintenance and replacement. Having a professional to restore your parquet floors will ensure that problems are identified and fixed as soon as they start to show signs. As a result, you will be able to easily avoid the huge costs of recurring parquet floor repairs and maintenance. Professional parquet floor restoration revives the functionality and beauty of the floors, which could also enable you to avoid the financial burden of replacing the flooring materials.
Hire Professional Parquet Floor Restoration Service
Whether you have parquet floors in your home, office or business space, tear and wear is a reality that you cannot ignore. And, the most effective way for reviving your parquet floors from the effects of ageing is through professional parquet floor restoration. At Polishing Singapore, we specialize in custom parquet floor restoration service for all residential and commercial buildings with this type of flooring material.
We understand that although parquet floors age gracefully, the impacts of wear usually vary from one floor to another. As such, we provide a series of parquet restoration treatments tailored to the conditions of the floors as well customer needs and preferences. The basic procedures included in our parquet floor restoration service are thorough parquet cleaning, minor floor repairs, sanding and polishing. But, we can also go further to provide other additional parquet floor restoration procedures that you may need to properly revive the floors.
Simply talk to us for professional parquet floor restoration service Singapore. We also provide parquet floor cleaning, repair and maintenance Singapore.