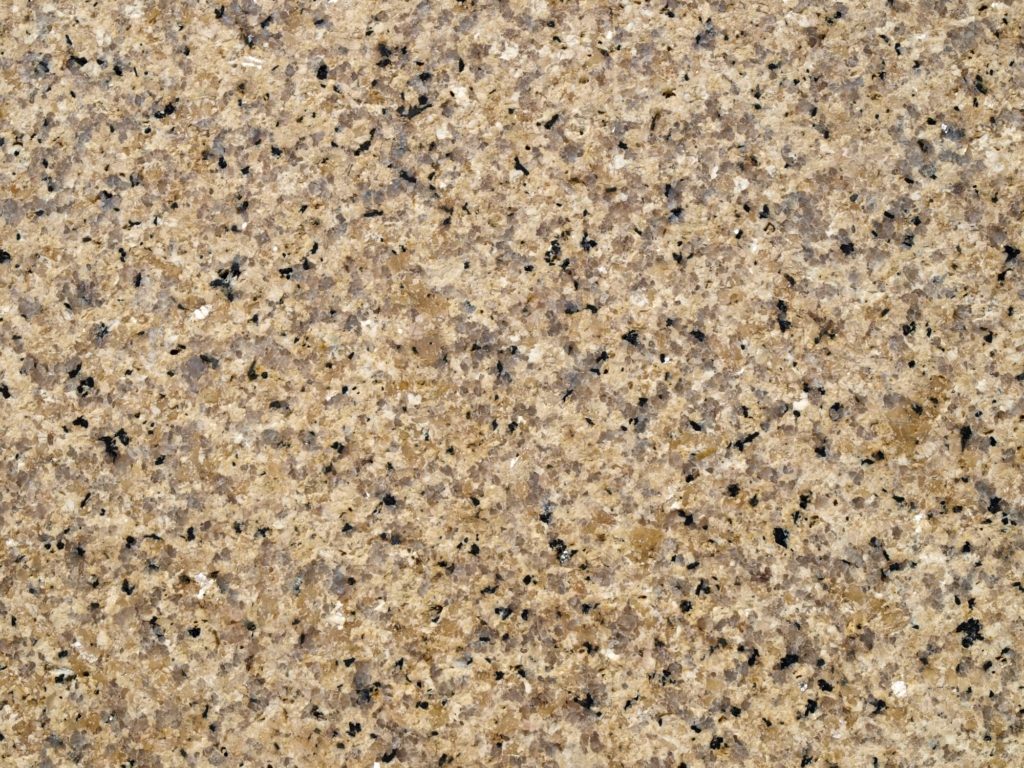 Granite is a natural stone that has been used for centuries in various building and construction projects. Granite offers both functional and aesthetic benefits in constructing floors, monuments, countertops, tabletops, paving, and walls among others. This prestigious stone is highly durable with an elegant appeal that creates a spectacle in every project.
Today, granite is a common material for designing luxurious kitchen countertops, wall panels and flooring in bathrooms as well as entrances to commercial property. Regardless of where the material is used on your building, granite is an exceptionally resilient, stylish and hypoallergenic stone that will truly transform the look and feel of the entire property.
Similar to other natural stones, granite also weathers with time. If used in areas exposed to frequent heavy traffic and harsh environmental conditions, the granite can even wear out much faster. To keep the granite surfaces in your home in proper condition, there are several kinds of treatments that must be performed.
At Polishing Singapore, we offer professional granite polishing services to help you preserve the durability and aesthetics of your granite surfaces over time. Due to the various applications of granite, we emphasize comprehensive polishing services that cover a wide range of granite items and procedures.
Our Granite Polishing Services
After a period of time, you will notice that the appearance of your granite countertops is starting to fade. Besides, you may also notice the surfaces turning rough and uneven. These imperfections can result from various elements including scratches, stains, etching, foot traffic marks and grime. In case these elements are not eliminated immediately through the appropriate procedures, the surfaces are likely to wear out very quickly. We can provide the best granite restoration service to bring back the lost sparkle. We specialize in custom granite restoration for all kinds of granite surfaces including floors, kitchen countertops, bathroom vanity tops, wall panels, pavements and monuments.
The granite countertops in kitchens and other work surfaces are usually exposed to damage from scratches, etching, stains and grime. These elements not only harm the granite but, could also cause injuries when using the surfaces. The best way to preventing all these risks is through our professional granite countertop restoration service. We will refine the surfaces and unleash the natural lustre of granite to enhance the appeal and safety of your kitchen. Our granite countertop restoration service will also give the surfaces enhanced protection against common defects.
Since granite is often used in open spaces indoors and outdoors, they are exposed to so much dirt, dust and stains. Some are deposited on the material from the environment while others are also impacted by the people that use the surfaces. Granite can also accumulate bacteria and germs from the environment. These not only create health risks but, can also result in the quick tear and wear of granite. Therefore, it is critical that the surfaces are regularly cleaned to keep your spaces hygienic and safe. We offer custom granite cleaning service for flooring, countertops, table tops, wall panels and pavements. Our service will significantly enhance the hypoallergenic properties of granite, thereby also ensuring better indoor air quality.
Apart from normal weathering, neglecting the scratches, etching and stubborn stains to accumulate on granite surfaces can also impact serious damage. Those small imperfections that seem insignificant can gradually develop into cracks if they are not properly resolved on time. Sometimes, your granite surfaces were not installed correctly. Instead of rushing to replace the granite, let us first provide custom granite repair. There are several issues with granite that we can effectively address through repair. We offer granite repair service for granite flooring, wall panels, countertops and paving. That will not only save you a lot of time and effort but, money too.
Most people usually wait until their granite surfaces start showing signs of imperfections to take action. The only problem with such assumptions is that by the time the signs show, they will have already infiltrated the material. As a result, you may incur a lot of costs to revive the material. To avoid those unnecessary expenditures, it is always recommended that you conduct regular granite maintenance. Our company is the professional to engage for custom granite maintenance service. We guarantee quality workmanship that can also be scheduled to your specific needs and budget.
Sometimes, granite polishing might seem like a DIY project. However, taking the matters on your own hands can be very costly. Despite the resilience of granite, improper care can easily wear out the material. Using the wrong approaches and tools to restore, clean, fix or maintain granite could only cause more serious damage and, even force you into replacing the surfaces prematurely.
Hiring our professionals for granite polishing services can easily save you from all those risks and, guarantee the best care for your granite surfaces. The following are some of the guarantee that we give to our clients
Our company has in-house stone experts with many years' experience to always deliver tailor made granite polishing solutions. Since we offer all-inclusive granite care services, there is always a guarantee that all your needs will be met under one roof. That not only saves you time but, also a lot of money in the long term. Polishing Singapore is committed to making sure that your granite surfaces are accorded the best quality care without any financial burden.
We offer granite polishing services for homes and businesses in Singapore. Through our expertise, experience and the innovative stone care tools that we use, we are confident in our ability to always meet unique customer demands.
Whether you need granite restoration, granite countertop restoration, granite cleaning, granite repair or granite maintenance service Singapore, simply get in touch with us for professional solutions.