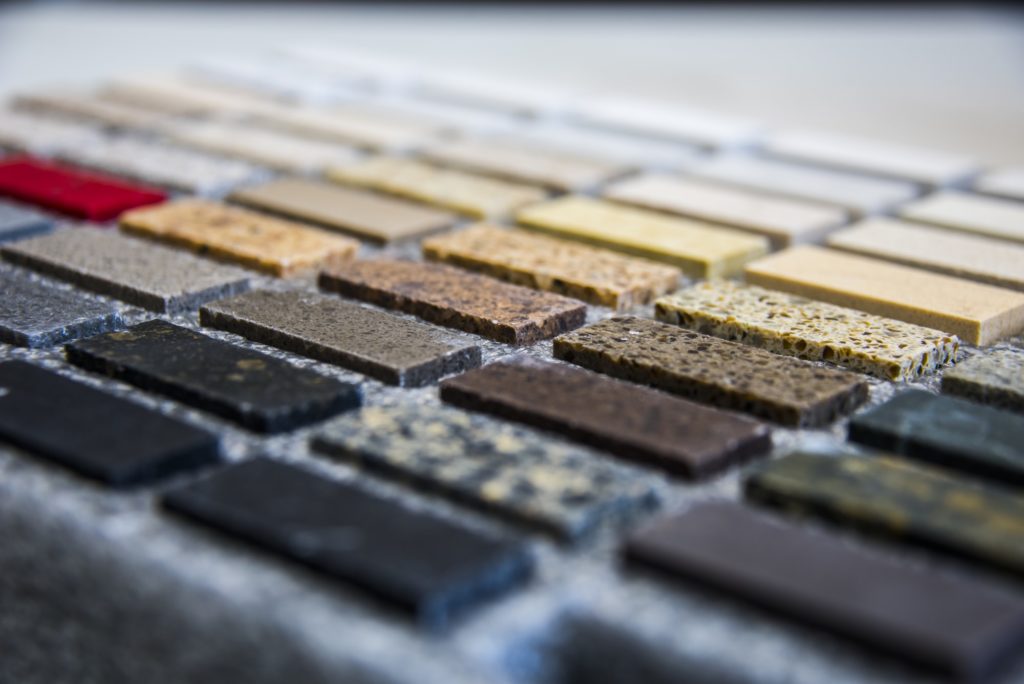 Quartz is a popular building material used on a wide range of residential and commercial property across Singapore. Unlike other common construction materials like concrete, quartz is an engineered stone with a luxurious twist that infuses a unique sense of prestige and comfort indoors and outdoors. Quartz is mainly installed on the floors, kitchen countertops and walls to provide a long lasting elegant appeal.
There are various reasons why most people prefer to use quartz in their homes, offices and business spaces. The stone is highly durable and also water resistant, which enables it to last longer without bowing to the pressures of damage. Compared to natural stones like marble and granite, quartz is more economical both in terms of initial installation and maintenance. The unique aesthetics of quartz also enable it to complement diverse design requirements.
The exceptional qualities of quartz earn it a top spot in a majority of building projects. However, even those properties do not guarantee that the stone will remain the same forever. Constant foot traffic, harsh environmental conditions and accidents can wear the stones over time. Professional quartz repair service is the best option for reviving the functionality and beauty of the stones from such impacts.
Benefits of Professional Quartz Repair
While quartz is considered to be the perfect economical replacement for expensive marble and granite, installing the stones also comes with a price tag. As such, it is important that you do whatever it takes to preserve the stones in proper condition. The following are the key benefits of professional quartz repair.
Fix surface defects
Quartz offers better resilience than most natural stones but, it can still experience various forms of surface damage. Scratches, cracks and chips are among the most common surface defects experienced on quartz. Sometimes, the scratches, cracks and chips can result from poor installation. On the other hand, constant foot traffic and accidents like using sharp objects and dropping heavy items on the surfaces can also impact these defects.
During quartz repair, stone experts will first conduct a proper inspection of the surfaces to highlight all the surface defects. They will then, use custom repair procedures to fix all the imperfections. That will enhance the durability and appearance of the stones for longevity.
Revives the aesthetics of the stones
Apart from the above surface defects, there are other threats that could also harm the aesthetics of quart over time. This engineered stone is quite sensitive to intense heat and frequent exposure to direct sunlight can impact discoloration, thereby ruining its appearance. Accumulated tough stains could also make the surfaces to look worn out.
Professional quartz repair integrates various procedures and treatments that will properly eliminate signs of discoloration, stubborn stains and other imperfections. That will effectively bring back the authentic lustre and beauty of quartz.
Saves you money
Through the prompt and proper repair of your quartz installation, you will be able to easily avoid serious damage to the surfaces. As a result, you will not likely encounter any huge costs on the maintenance and replacement of quartz.
Hire Professional Quartz Repair Service Singapore
Polishing Singapore is your best bet for professional quartz repair service Singapore.  Our company specializes in custom quarts repair service for various kinds of installations including quartz floors, countertops, walls and others. Whether you have the installations in your home, office or commercial space, we can always deliver reliable quartz repair solutions at your convenience.
We understand the various common problems experienced on quartz and, have the expertise, experience and tools to always deliver lasting solutions. Our goal is to not only enhance the durability and aesthetics of quartz but, also the integrity of the items and spaces where the stones are used. Our comprehensive quartz repair service can effectively address a wide range of issues including scratches, chips, cracks, discoloration and stains.
Since these problems usually vary from one installation to another, we focus on custom quartz repair services tailored to the condition of the stones and your expectations. At Polishing Singapore, we have in-house stone experts and appropriate tools for the job. That is why our company always guarantees reliable and affordable quartz repair service offered at the request of every client.
Get in touch with us today for professional quartz repair service Singapore.