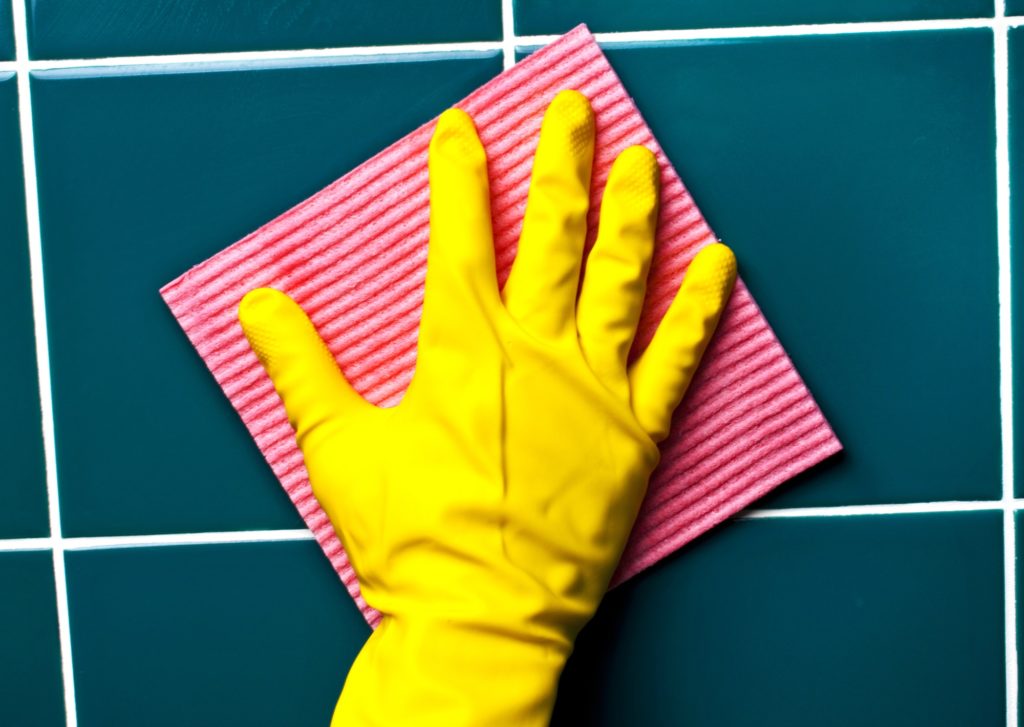 Tile and grout give your spaces a lasting touch of beauty and elegance. They also help with ensuring the circulation of fresh air indoors. However, tile and grout can also attract dirt, grime and stains from users and the environments where they are installed. That means tile and grout could easily turn out to become health and safety hazards in your home if they are not properly cleaned on a regular basis.
If dirt, stains and grime are allowed to build up on tile and grout, they can create safe breeding grounds for allergens, bacteria and other germs. Besides, they will also cause discoloration and wear out the tiles and grout quickly. Grime and liquid spills can also make tile flooring to become slippery, thereby resulting into slip and fall accidents. Professional tile and grout cleaning service is the ideal solution to all these threats.
There are numerous benefits that you can achieve with the professional tile and grout cleaning service that we offer at Polishing Singapore. Our company has invested in the best quality and hi-tech tile and grout cleaning tools and products. Besides, we also have trained and experienced tile and grout cleaners to always deliver satisfactory workmanship in your home, office or business space.
Comprehensive tile and grout cleaning service
Kitchen tiles and grout usually experience a lot of threats from cooking appliances, food preparation activities, food spills, grime and stains. Due to the high standards of hygiene required in cooking areas, it is critical that the tiles and grout are properly cleaned regularly. We offer kitchen tile and grout cleaning service for homes as well as commercial establishments like hotels and restaurants.
Since bathrooms are prone to a lot of dampness, it is very easy for mold and mildew to find a breeding ground in the tiles and grout therein. That will not only put the people using the bathroom at risk of allergies but, also infections. Our company can help you to avoid all that and maintain proper hygiene therein with professional bathroom tile and grout cleaning service.
Ceramic tiles are used in various kinds of living and work spaces to add beauty and also comfort therein. However, they are usually susceptible to stains and grime, which can easily wear them out in a short time. Due to the delicate nature of ceramic tiles, cleaning them requires special cleaners and approaches. To save you the burden of routine cleaning, our company also offers custom ceramic tile cleaning service for homes, offices and commercial spaces.
Homogeneous tiles are an incredible addition to living and work spaces, creating a distinctive sense of style and luxury. Unlike most types of tiles, homogenous tiles usually accumulate a lot of stains. Removing the stains also requires custom cleaners and, using the wrong products could significantly harm the tiles. Instead of taking the risks, let our professionals provide the best homogeneous tile cleaning service.
Terracotta is one of the toughest flooring tiles that can withstand wear for many years. The tiles' shades of reds and browns are among the key aspects of their aesthetics. But, accumulated stains and grime can easily ruin the colors of terracotta, making them to look old and worn out. We can help you to resolve such issues with regular professional terracotta tile cleaning service.
Generally, concrete floors usually seem very easy to clean. However, proper cleaning goes beyond just a quick sweep and mop. In busy commercial and industrial spaces, cleaning concrete floors require special equipment and cleaners that you may not easily find from common cleaning companies. At Polishing Singapore, we guarantee the best concrete floor cleaning service for residential, commercial and industrial establishments.
Slate tiles offer both functional and aesthetic benefits in living and work spaces. But, you will only enjoy having the materials in your spaces if they are kept spotless and clean. The regular cleaning of your slate tiles not only preserves their appearance but, also enhances their longevity. And, our company is the professional to engage for professional slate tile cleaning service Singapore.
Porcelain is also a highly durable material but, can easily hide stains, dirt and grime if it is not properly cleaned. If these elements are left to build up on porcelain, they will not only harm the tones of the tiles but, also impact quick ageing. The best way to preserve your porcelain tiles in proper condition over time is through our professional porcelain tile cleaning service.
The patio is a place to relax after a long day's work or spend time with friends. As such, it is very important that the space is kept clean and neat at all times. On your own, finding the time to clean the rooms and the patio may not be easy. Instead of leaving the patio unattended, our company can schedule regular patio cleaning service to save you the hassles.
The balcony in your home is an intimate space where you and your family can spend some quality time together. Its cleanliness is critical to the health and safety of everyone living in the home. At Polishing Singapore, we offer professional balcony cleaning service for residential and commercial buildings.
While tile and grout cleaning might sometimes seem like a simple DIY task, there is so much to the job than meets the eye. Proper tile and grout cleaning requires time, effort and a better understanding of the unique properties of different types of tiles. Some tiles are very sensitive to chemicals and using the wrong cleaners on them could easily cause damage. That is why doing the tasks on your own can sometimes, be very costly.
Here's why you should always choose Polishing Singapore for tile and grout cleaning.
Trained and experienced tile and grout cleaning personnel
High quality organic cleaners
Flexible tile and grout cleaning schedule
Competitive rates
Do not hesitate to talk to us for the ultimate tile and grout cleaning service Singapore.