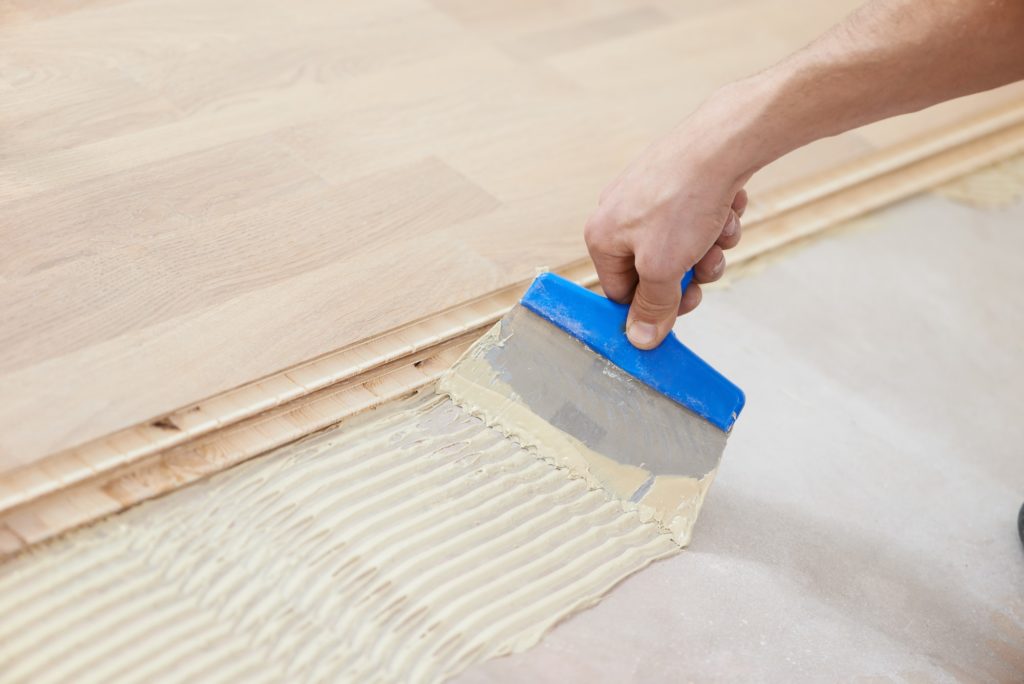 Parquet floors are rapidly gaining popularity on many residential and commercial establishments across Singapore today. That only suggests there is something quite different about these flooring materials. Parquet floors are made from planks of wood arranged at 90 degrees angles to provide more durable and stable platforms. The surfaces are accorded protective wear layers that also enhance resilience to consistent foot traffic and activity.
Parquet floors work great in low, medium and high traffic areas, where they hardly show signs of wear. Parquet is also adored by many because of its authentic looks that mimic solid hardwood. Since they are made from layers of wood, parquet floors have an almost similar appearance to hardwood floors. That enables them to effortlessly blend in with diverse décor including vintage, contemporary and traditional looks.
The durability and beauty of parquet floors give them an upper hand in a majority of flooring projects. Today, parquet floors are installed in homes, offices, restaurants, hotels, hospitals, schools and many other public spaces. Regardless of the spaces where the floors are installed, regular professional parquet floor maintenance is essential to preserving the appearance, stability and resilience of the floors.
Advantages of Routine Parquet Floor Maintenance
Generally, parquet floors are more cost effective in terms of maintenance since they do not require a lot of work. However, that should not make you neglect the routine maintenance of your parquet floors. Failing to conduct proper routine parquet floor maintenance will only impact quick tear, thereby putting you through costly floor repairs and replacement. Here are the main benefits of professional routine parquet floor maintenance.
Keeps the floors clean and attractive
Without proper and consistent maintenance, your parquet floors will accumulate dirt, grime, stains and germs. These can make the floors to look dull and, also cause health and safety threats. Parquet floors installed in areas exposed to moisture and intense temperatures can also change appearance if they are not regularly maintained. Professional parquet floor maintenance entails thorough parquet cleaning and inspections to ensure that your floors stay spotless and inviting all year long.
Early detection and resolution of flooring problems
There are various kinds of problems that parquet floors are constantly subjected to in both living and work spaces. Some of the most common parquet flooring issues includes gaps, scratches, chips and stains. The best way to addressing them is by making sure that they are properly diagnosed and fixed on time. During the routine parquet floor maintenance, the personnel will also conduct proper inspections to identify and fix minor flooring issues before they escalate. A parquet floor maintenance expert can also perform custom parquet repair works at your convenience.
Saves you time and money
Whenever you engage a professional to maintain your parquet floors on a routine, they will take care of keeping the floors in the best condition as you go on with your daily chores. Even if you own a business, the maintenance can be scheduled for after work hours so you do not have to halt operations. Due to the early detection and repair of flooring issues, you will also be able to significantly reduce your floor maintenance costs over time.
Hire Professional Parquet Floor Maintenance Service Singapore
On your own, there are a lot of risks that you could face when conducting parquet floor maintenance. Besides, the procedure also requires time and special equipment that is definitely not very easy to come by these days. Hiring Polishing Singapore for routine parquet floor maintenance will preserve your floors in the best condition as well as save you a lot of time and money.
We provide a wide range of parquet floor maintenance services with the goal of enhancing both the functional and aesthetic qualities of your parquet floors. The main activities that we perform during parquet floor maintenance include general parquet floor cleaning, stain removal, sanding, and filling cracks and stain treatment. In case the floors are experiencing serious damage, we can also provide professional parquet floor repair right on location.
In our work, we highly emphasize quality and green products recommended for parquet floor maintenance. Even after the job is done, our experts can also provide advice on basic DIY parquet floor maintenance tips to keep the floors in top notch condition. Talk to us today for the best parquet floor maintenance service Singapore.