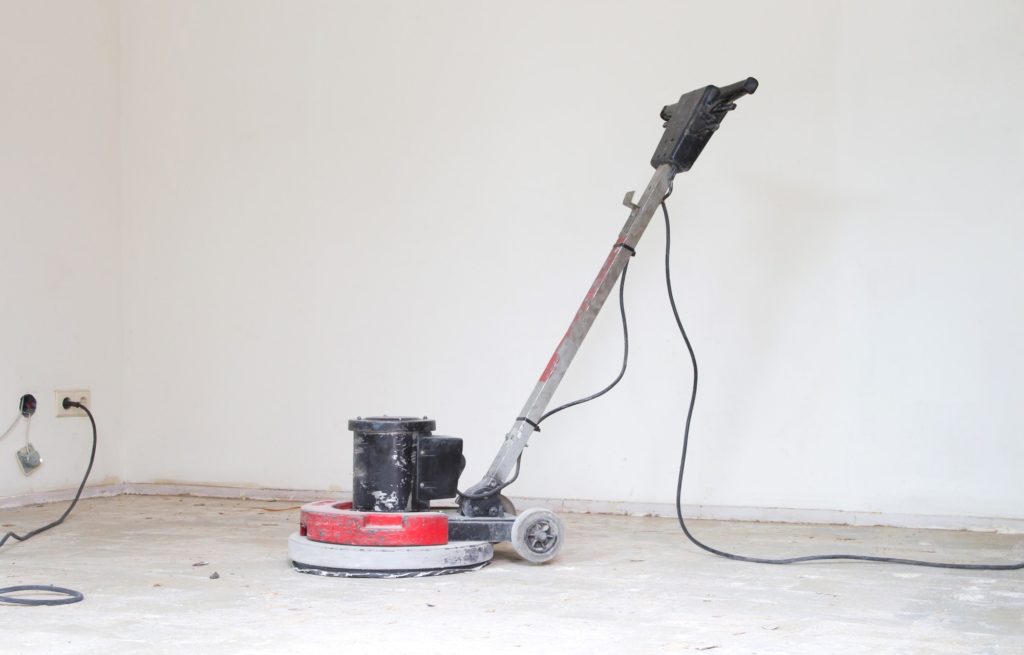 While some have mixed feelings about concrete floors, a majority consider them to be an incredible flooring option. Concrete floors are popular in several work and living spaces including homes, office, businesses, schools, health facilities, industrial establishments and even streets. The main reason that gives concrete a cut above most flooring materials is its outstanding durability and resilience. Polished concrete offers better resistance to impacts from foot traffic, heavy machinery and furniture for a very long time.
Due to the longevity of concrete floors, they are usually recommended for high traffic areas. However, concrete is quite versatile since it can be installed both indoors and outdoors. The endless design possibilities of concrete are another attribute that makes it hard to beat in flooring. Concrete can be used as it is or combined with other materials and colors to provide unique decorative statements onto the floors. Before the lab dries up, you can also create different patterns and effects to give the desired texture and appearance.
Although concrete has undeniable durability and versatility, the floors are still subject to normal wear over time. Furthermore, concrete floors can also experience minor defects by accident. The good news is that you can easily revive your concrete floors from the impacts of ageing and minor defects with professional concrete floor restoration.
Why Conduct Concrete Floor Restoration
Professional concrete floor restoration is the most convenient and efficient alternative to costly concrete repairs and replacement. The main goal of concrete floor restoration is to eliminate the effects of ageing and, also fix minor flooring issues so that you can continue enjoying the unique attributes of concrete floors for much longer. The following are the key benefits of professional concrete floor restoration.
Revive the appearance of concrete floors
Concrete floors are generally considered to portray rustic looks but, modern concrete design techniques have allowed for the creation of unique styles. Regardless of the looks of the concrete floors, their constant exposure to varying temperature and weather conditions as well as human activities can change their appearances over time. Even if they were enhanced with the brightest dyes, old concrete floors will look faded and dull. The first step in concrete floor renovation is proper cleaning to eliminate dirt, stains and grime from the surfaces. Concrete floor restoration professionals will also re-do the dyes and seal the surfaces, thereby bringing back the lost luster of your floors.
Enhance durability and stability of the floors
As concrete weathers off, it can experience different kinds of defects including build up of moisture, cracks and freeze damage. If any of these elements occur, they will significantly hinder the strength and stability of the floors. Professional restoration can effectively address all these problems through unique approaches for the enhanced stability and longevity of your concrete floors. The approaches may vary based on the condition of the floors and your expectations.
Save money
Without proper thought, you could easily end up spending a lot of money on concrete floor repairs without any significant results. Besides, rushing to replace the concrete slab before checking the available options can also be very costly. Professional concrete floor restoration enables you to conveniently revive the functionality and aesthetics of your floors at a fraction of the costs. With proper concrete floor restoration, even your overall concrete floor maintenance costs will be significantly reduced.
Hire Professional Concrete Floor Restoration Service Singapore
Now that you understand the benefits of professional concrete floor restoration service, all you need is the right person for the job. Polishing Singapore is the expert in concrete floor restoration that you should engage to refurbish your concrete floors. We offer professional concrete floor restoration service for homes, businesses, schools, sports facilities, hospitals as well as industrial establishments in Singapore.
Since concrete floors are usually installed in a wide range of living and work areas, they are subjected to various elements of wear. Our goal is to make sure that these elements do not overwhelm your concrete floors. As such, we offer a comprehensive concrete floor restoration service that seek to revive the floors from the effects of dirt ansd grie, moisture, cracks, chips, faded dyes and other surface defects. We pursue unique concrete restoration approaches proven to significantly enhance the resilience and beauty of your concrete floors.
Get in touch with us today for professional concrete floor restoration service Singapore.