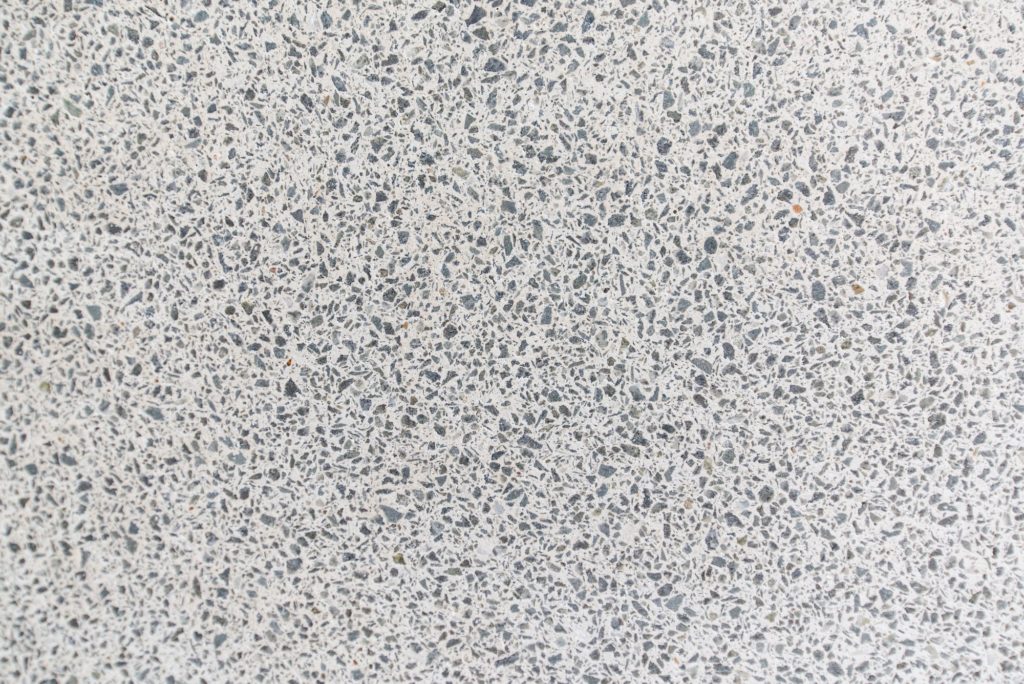 Terrazzo is a popular building material used on several residential, commercial and industrial buildings cross Singapore today. While it is mainly common on flooring, terrazzo also makes incredible wall panels, stairs and other spaces too. There are several impressive qualities of terrazzo that give it an upper hand in a majority of building projects. Many people love terrazzo because of its longevity and wide range of design options.
As crazy as it may sound, terrazzo is proven to last longer than even the buildings onto which it is usually installed. Terrazzo can effectively withstand beating from constant foot traffic, heavy equipment and machinery as well as environmental conditions. It can last for many years with very little maintenance. Despite its durability, terrazzo is still very economical both in terms of initial installation and long term maintenance.
Unlike most building materials, terrazzo offers numerous design alternatives that enable you to create just the perfect flooring or wall panels on your building. While it stands out just as it is, terrazzo can also be mixed with various aggregates including glass, marble, granite, cement and resins to produce different effects and shades. In fact, terrazzo can be used in many ways to create unique designs on different spaces.
The environmental friendliness of terrazzo is another reason you should also consider installing it in your building. Since the 15th century, terrazzo has remained as one of the most economical and eco-friendly building materials. It is made from organic materials and resins with no impact to humans, pets and the environment. As such, it also ensures better indoor air quality in living and work environments.
In order for you to effectively preserve all the qualities of terrazzo discussed above, there are specific care procedures that must be conducted. Similar to other building materials, terrazzo requires regular and proper care in order to retain its properties over time. At Polishing Singapore, we offer the best terrazzo polishing services that will enable you to maximize the functionality and beauty of all terrazzo installations.
Our terrazzo polishing services
Despite the longevity of terrazzo, it can also succumb to damage over time. One of the challenges is that the material is porous and exposure to damp areas can impact quick weathering. Besides, heavy traffic, cracks and dirt can also wear out the terrazzo much faster. The best way to revive your terrazzo flooring or walls from these impacts is through our professional terrazzo restoration service. We can effectively transform old and neglected terrazzo surfaces so you do not have to go through the burden of replacement. Even if you are doing home renovations, we can provide custom terrazzo restoration to complement every space.
Due to the porous nature of terrazzo, it can also easily attract dirt and grime over time. Stains from chemical spills can also badly affect the appearance of terrazzo. If the surfaces are not regularly cleaned, they may also harbour germs and bacteria, resulting into health and safety risks. Unlike most building materials, terrazzo requires special cleaning products and techniques. Cleaning the material with wrong can result in permanent damage, leaving the surfaces with untidy patches and discoloration. That is why it is always advisable to leave the tasks to our professionals. We specialize in professional terrazzo cleaning service for homes, schools, hospitals, offices, businesses among other areas.
Although terrazzo is quite durable and resistant to various forms of damage, accidents can still happen. Placing very heavy items on the floor like machinery can create scratches that develop into cracks over time. Whenever these defects occur, it is always advisable that they are addressed as soon as possible to avoid further damage. Our company offers professional terrazzo repair service for cracks, scratches and other surface defects. Even if your terrazzo is experiencing water damage, we can deliver the best sealer to ensure proper and all-round protection to the surfaces.
Professional terrazzo maintenance is the most efficient way to preserving your terrazzo floors and walls in proper condition throughout. Maintenance entails a series of treatments and care procedures aimed at improving the functionality and appearance of terrazzo. With proper maintenance, you will be able to keep the floors in great shape and looking shiny for many years without any financial burden. We offer a comprehensive terrazzo maintenance service that covers regular cleaning, custom restoration, repair and sealing of all the surfaces.
Hire Professional Terrazzo Polishing Service Singapore
Despite the fact that terrazzo is a low cost and long lasting building material does not mean that you should neglect caring for the surfaces. In fact, neglecting the above care procedures could cost you so much more in the long term, including replacing the entire surfaces. Polishing Singapore is the go-to expert for professional terrazzo polishing service Singapore. We can help you preserve all your terrazzo floors, walls and other installations in the best condition for many years to come at a fraction of the cost.
We offer the following guarantees to our clients.
At Polishing Singapore, we have highly trained and experienced stone experts. Besides, our company has invested in innovative stone polishing products and technologies that ensure efficient and precise results in every project. We handle all projects without any intermediaries, which also guarantee greater reliability and accountability whenever you hire us for terrazzo polishing services Singapore.
Our company has the most competitive rates in the industry. As a result, working with polishing Singapore will no doubt enable you to get quality workmanship without feeling a pinch. The fact that we provide all-inclusive terrazzo polishing services means you can always get all your needs met under one roof. That will not only save you so much time but, money too.
Talk to us today for professional terrazzo polishing service Singapore. We also offer custom marble, granite, quartz, limestone, sandstone, travertine and onyx polishing services Singapore.