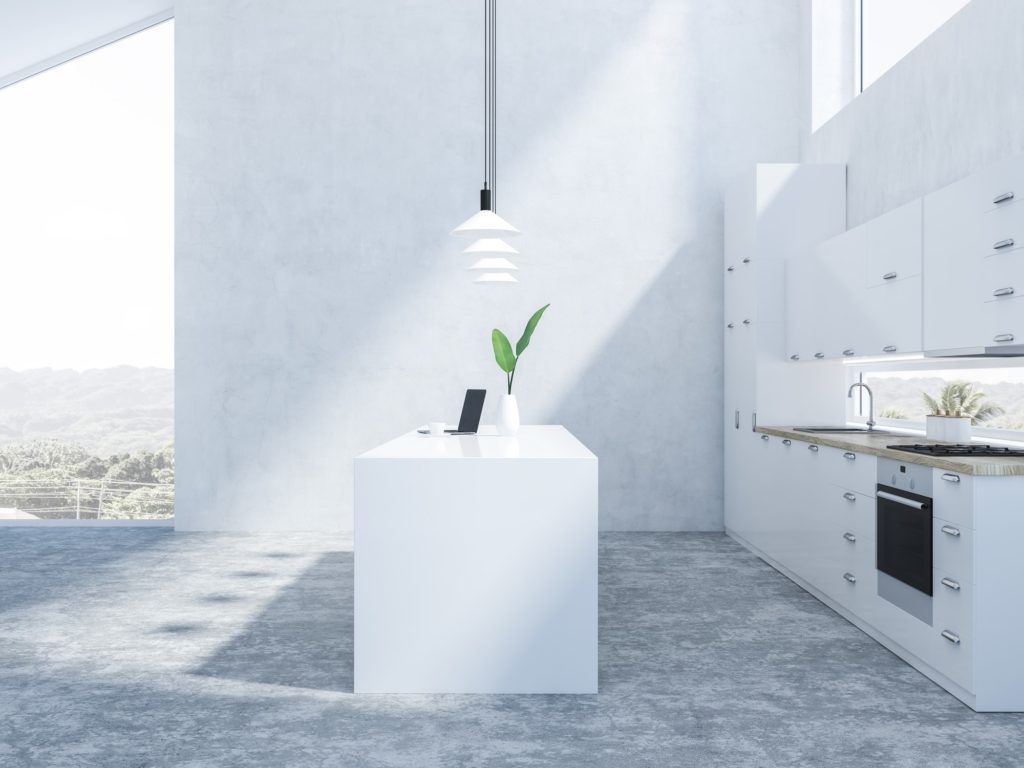 Quartz is an engineered stone mainly used in building projects. Many people today opt for quartz flooring, kitchen countertops, table tops and wall panels in their homes and commercial spaces. Although natural stones like granite and marble are considered to be more exquisite than quartz, it offers significant functional and design value in all kinds of living and work spaces.
The durability of quartz is one of the key reasons behind its popularity. The stones are made with unique polymers and resins that enhance the resilience of natural quartz. The fact that it is water resistant also ensures better protection from liquids and water. Besides, quartz comes in a wide range of style and colour options that enable the stones to effortlessly blend in with diverse indoor settings and decor.
Owing to its enhanced resilience, quartz is a low maintenance stone. However, that does not mean you should not perform regular professional quartz maintenance. In fact, routine quartz maintenance is an essential requirement for preserving quartz floors, wall panels and countertops in great shape over time.
Benefits of Routine Quartz Maintenance
The longevity and timeless beauty of quartz might sometimes make you think that regular maintenance is an unnecessary procedure. In fact, neglecting regular quartz maintenance could cost you a lot including the replacement of the stones. Here's why you should hire routine professional quartz maintenance.
Eliminates surface imperfections
Quartz is undoubtedly one of the most durable stones that can effectively withstand different sorts of damage. However, recurring footsteps and high risk activities like using sharp and heavy objects can impact imperfections. Besides, placing hot items on quartz can also ruin the surfaces. If the installation is not done right, you are also likely to experience problems. The most common quartz surface imperfections include scratches, chips and cracks.
If these defects are not properly addressed whenever they occur, they can quickly wear out the stones. Professional quartz maintenance ensures that all surface imperfections are thoroughly diagnosed and effectively fixed. That will not only improve the durability of the stones but, also extend their lifespan.
Preserves the beauty of quartz
Scratches, chips and cracks will significantly alter the smooth feel of quartz. Constant exposure to direct sunlight and heat makes the stones to become pale and discoloured. Dirt, grime and stains can also significantly transform the aesthetics and texture of quartz. Even the finishes may weather with time, exposing the surfaces to damage by water and other activities. Professional quartz maintenance also involves the proper cleaning of the stones as well as stain removal and other surface treatments to preserve their authentic beauty and smooth texture.
Saves your wallet
A well maintained quartz floor, countertop or wall panel can last for many years without frequent repairs or replacement. Regular quartz maintenance will ensure that problems are detected and resolved whenever they occur. That can save you a lot of money that would have gone into fixing or replacing the stones if the issues are detected later. With routine professional quartz maintenance, you will also be able to avoid the burden of buying expensive stone cleaning products.
Hire Professional Quartz Maintenance Service Singapore
Polishing Singapore is the go-to stone expert for professional quartz maintenance service Singapore. We have the expertise and many years' experience in the maintenance of both natural and engineered stones. That is why we guarantee quality workmanship on all kinds of quartz flooring, walls, countertops and other items installed in homes, offices as well as commercial buildings.
Considering the various agents of damage that quartz installations are constantly exposed to, we focus on comprehensive quartz maintenance service. Our quartz maintenance service emphasizes the safe and effective elimination of surface defects, proper cleaning and stain removal as well as other custom treatments to effectively preserve the durability and appearance of the stones over time.
The professional quartz maintenance service that we offer is proven effective for removing scratches, chips, cracks, dirt, grime and stains from the surfaces. We can also perform specialized treatments to revive quartz from the impacts of direct sunlight and heat. For enhanced aesthetics and surface protection, we can also apply quality quartz finishes. Our experts can also enlighten you on some simple DIY quartz maintenance procedures.
Contact us today for professional quartz maintenance service Singapore.